Amorepacific treatment toner review. the amorepacific treatment toner caught my eye because of the fancy ingredients. i'm not a huge moisturizing toner person, and usually go for acid toners. however, this was my first amorepacific purchase and it ha
Find more content about this and other products on the app
FEATURED PRODUCT
AMOREPACIFIC Treatment Toner
Amorepacific's treatment toner. This soothing toner is infused with asian botanicals to reduce redness, and primes the skin for other treatment.
HIGHLIGHT
June 23, 2017

by @bellanoirbeauty_
4.0K followers
Amorepacific treatment toner review. the amorepacific treatment toner caught my eye because of the fancy ingredients. i'm not a huge moisturizing toner person, and usually go for acid toners. however, this was my first amorepacific purchase and it ha
---
REVIEWS AND STORIES
June 15, 2012

by @seventeen
1.7M followers
Amorepacific's lisa vela teaches seventeen how to use toner properly.
---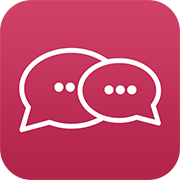 by @purseblog
305.8K followers
Ijust started using amore pacific. i love the enzyme peel!!!! i hope this is a good line, i wonder what is better this or lamer or osmotics(love the
---
ABOUT THE BRAND


by @totalbeautyeditors
51.2K followers
Need to find amorepacific products, reviews, prices, and the best amorepacific product to buy? turn to total beauty. beauty product reviews are here!
---
VIDEOS
February 02, 2019

by AliceintheRabbitHole

Alternate title: alice learns how to pronounce "fragrance" (it's been a journey ) background on brand in intro, product reviews start at @4:05 individual
---