The clarins santal face treatment oil ($59) not only contains sandalwood extracts (as its name implies), but it's also made of 100 percent pure plant extracts
Find more content about this and other products on the app
FEATURED PRODUCT
Clarins Santal Face Treatment Oil
What it is:an extra-soothing treatment oil containing aromatic, 100 percent pure plant extracts to tone, soothe, and comfort dry skin. What it is formulated to do:this luxurious oil is enriched with 100 percent pure plant extracts of sandalwood, ca.
HIGHLIGHT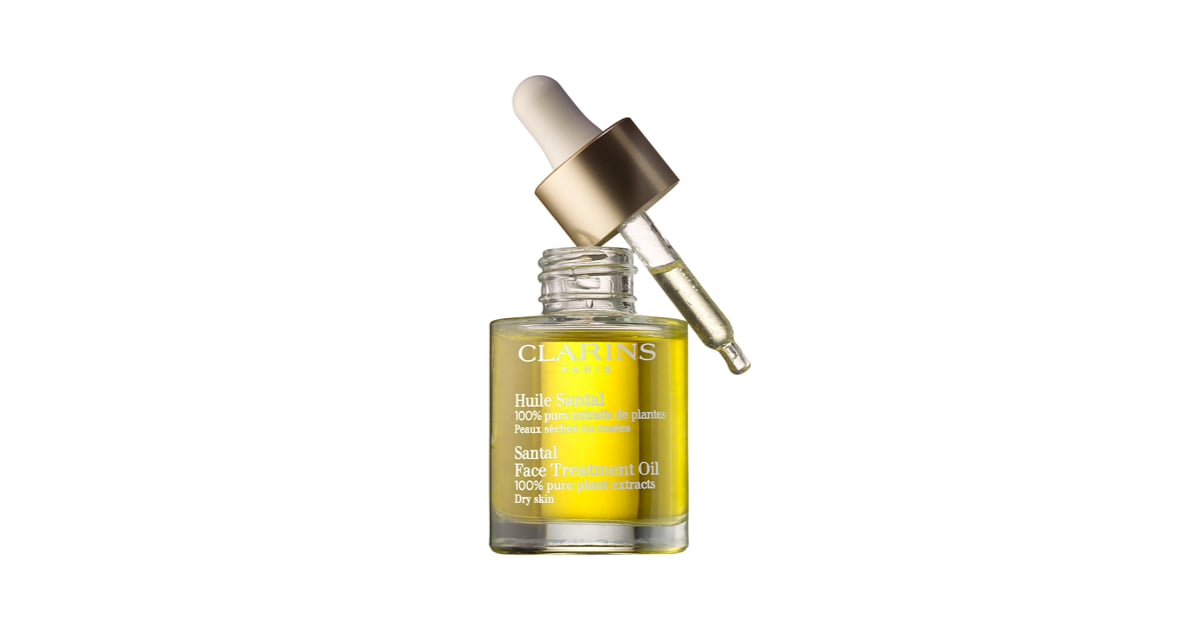 November 26, 2019

by @popsugarbeauty
265.0K followers
The clarins santal face treatment oil ($59) not only contains sandalwood extracts (as its name implies), but it's also made of 100 percent pure plant extracts
---
REVIEWS AND STORIES

by @edgarsfashion
122.4K followers
Soothing relief for dry or extra-dry skin. 100% pure plant extracts. zero preservatives. clarins' essential oils of sandalwood, cardamon and lavender tone, soothe, comfort and decongest skin that is dry, irritated or stressed. hazelnut oil softens,
---

by bergdorfgoodman.com
457.8K followers
Shop santal face treatment oil, 1.0 oz./ 30 ml from clarins at bergdorf goodman, where you'll find free shipping on a fantastic selection of unparalleled designer fashion.
---

by @caretobeauty
13.7K followers
Care to beauty latvia is an online store where you can find the best cosmetic brands. worldwide shipping. shop with us!
---
ABOUT THE BRAND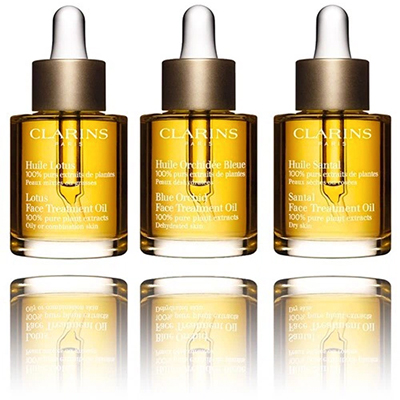 August 21, 2015

by @zaynabmirza
11.7K followers
The last few days the weather has been very strange! blowing hot & cold with a crazy mix of heavy showers,  so as we edge slowly towards fall, yes i said fall you'll need to start taking care of your skin to avoid it becoming dry, flaky and being not
---
VIDEOS
May 19, 2018

by @zulayla_murphy
6.2K followers
Today clarins face treatment oils are on the show. i'm reviewing clarins most loved blue orchid, santal and lotus face treatment oils in this video.
---
April 11, 2017

by IRB [iReviewBeauty]
8.1K followers
Clarins blue orchid face treatment oil for unisex, 1 ounce.
---