A cc cream, but make it extra. the it cosmetics your skin but better cc+ cream with spf 50+ ($39) works like magic to cover up any rosacea, dark spots, or
Find more content about this and other products on the app
FEATURED PRODUCT
IT Cosmetics CC Cream with SPF
It cosmetics cc+ cream with spf 50+. A bestselling, award-winning, color-correcting, full-coverage cream.
HIGHLIGHT
August 14, 2019

by @popsugarbeauty
265.0K followers
A cc cream, but make it extra. the it cosmetics your skin but better cc+ cream with spf 50+ ($39) works like magic to cover up any rosacea, dark spots, or
---
REVIEWS AND STORIES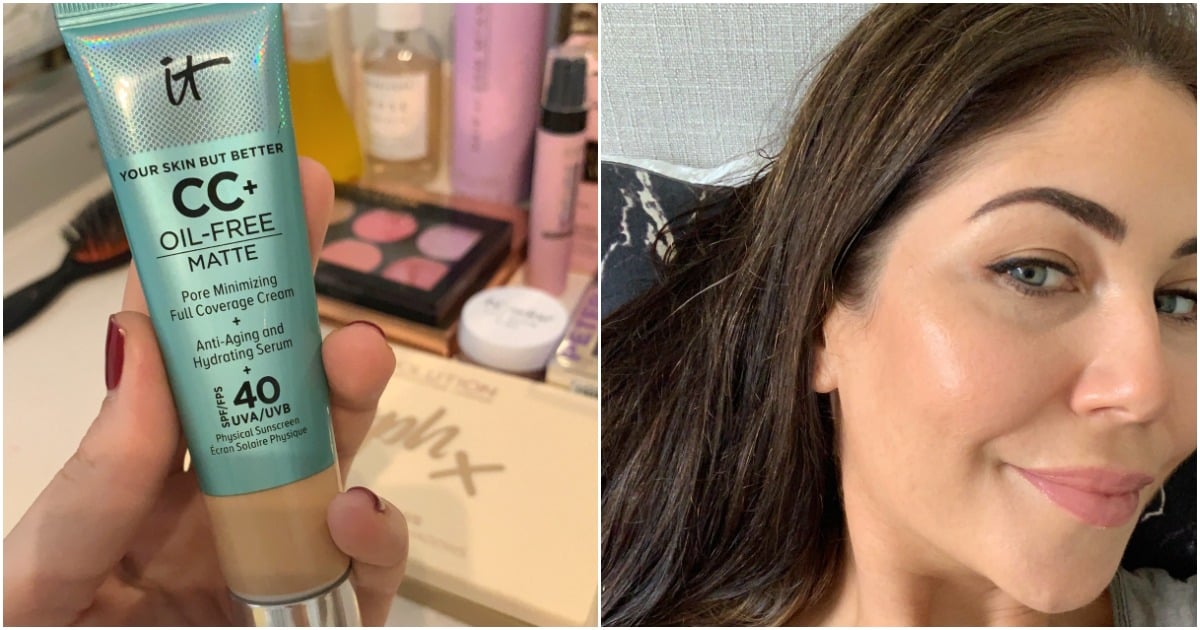 October 08, 2018

by @mamamiaaus
200.0K followers
It cosmetics cc cream matte australia: we review the oil-free formula, how it compares to the original your skin but better, and where you can get it here.
---
ABOUT THE BRAND
June 03, 2013

by @beautytidbits
17.8K followers
Bb creams have taken the beauty world by storm over the last two years but the latest buzz is all about cc creams. cc represents color control or color correction. like bb creams, they boast
---
VIDEOS
November 26, 2019

by @itcosmetics
1.7M followers
Pillow lips high pigment moisture wrapping lipstick is your collagen-infused, hydrating lip color that delivers high-impact pigment in just one swipe! offered in
---
August 21, 2018

by @essalytee
28.3K followers
Open me♡♡♡♡ subscribe to my channel: follow me: – twitter: – instagram:
---
March 22, 2018

by @tara.priddy
17.8K followers
This is my easy everyday look using it cosmetics. i love how easy and quick it is to get a beautiful look using these products! ***open**** dont forget to shop
---